Join our platform as a provider of trading strategies
Are you a successful Currency, Gold or Silver trader? Is your strategy enticing for investors?
Connect your account to our platform. Share information on trades with our members and achieve profits!
We support any MT4 broker.
What can a signal provider make?
Signal providers make up to 50% of the commission/spread that we get from brokers. On average, a provider gets $2-$12* per each lot traded in accounts of signal followers.
Example of profit calculation:
You carry out 50 trades per month
You have 450 followers
The average volume of trades in followers' accounts is 0.1 lot
Your profit is $4,500 – $27,000 per month*
* Profit depends on trading instruments and the brokerage company
that the signal follower has his account in.
Benefits
Fast and free trading strategy connection to our platform
Possibility of connecting any broker's current account and downloading previous trading history
Fully-automatic process that requires no active action from you (expert advisers aren't required)
Promote manual trading strategies, forex automatic trading robots and expert advisers
Possibility to have all rights reserved and provide trading signals instead of trading expert advisers
High and stable payments to a bank account or ATM card without delay
No risk, win-win strategy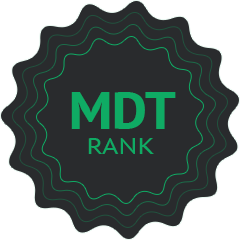 Signal providers rank
Our platform features a special algorithm for trading strategy evaluation. It allows identifying the best trading strategies and raising them to top positions.
The better trades you perform the higher your trading strategy position is. It makes you more noticeable against other signal providers. It also influences the quantity growth of signal followers. Thus, your profit grows.
Frequent Questions of Signal Providers:
Connect your account to our platform and keep trading as you did before. You'll start achieving extra profits without additional efforts applied.

* You need to have an account on MetaTrader4 platform (any broker)
* You need to have at least 90 days of trading history and minimum 50 closed trades
* Average P/L must be greater than 3 pips and average trade duration must be greater than 2 minutes

We support gold (XAUUSD), silver (XAGUSD) and 56 currency pairs: AUDCAD, AUDCHF, AUDJPY, AUDNZD, AUDUSD, CADCHF, CADJPY, CHFJPY, CHFNOK, CHFSEK, EURAUD, EURCAD, EURCHF, EURCZK, EURDKK, EURGBP, EURHUF, EURJPY, EURNOK, EURNZD, EURPLN, EURSEK, EURTRY, EURUSD, GBPAUD, GBPCAD, GBPCHF, GBPJPY, GBPNZD, GBPSEK, GBPUSD, HKDJPY, NOKJPY, NZDCAD, NZDCHF, NZDJPY, NZDUSD, SEKJPY, SGDJPY, TRYJPY, USDCAD, USDCHF, USDCZK, USDDKK, USDHKD, USDHUF, USDJPY, USDMXN, USDNOK, USDPLN, USDRUB, USDSEK, USDSGD, USDTRY, USDZAR, ZARJPY. If you open trades on other instruments, our service won't consider them.

The more followers you get, the higher your profit will be. Our standard payment to strategy providers, who send trades from real accounts, is 50% of the commission/spread that we get from brokers.

Yes, you can. In this case your trading strategy is placed in a Demo Account rating. You get 25% of the commission/spread.

Yes, we do. In this case your trading strategy is placed in a High Risk rating. You get 25% of the commission/spread.

Payments are made only if by the end of the month your account achieves profit. We compare equity values. The figure on the last day of the month must be higher against the figure on the first day. Also, we do not paying for disqualified and deleted strategies.

Funds are credited to an account after 1 month interval. Once they are credited, they will be available for withdrawal. Example: The total sum of commission you have earned from your strategy followers over September will be credited to your account at the beginning of November. Commission, which you earn in October, will be credited to your account at the beginning of December. You can view your current income in "My followers" section.

The minimum sum for withdrawal is 100 USD. We make payments on the basis of NET 30.

We suggest ordering a plastic card. It will allow withdrawing money from ATMs in more than 200 countries around the globe. Besides, we suggest payments by bank transfer to your settlement account.

You can advertise your strategy and attract new followers from other websites. It will increase your income. You can share the link to your trading strategy in social networks. Tell visitors on your website or members of some forums about your trading strategy. The more people learn about your strategy, the greater your profit is.