How forex signals help people make money without trading themselves
Forex signals were invented to simplify traders' life and help people make money without actuating trading themselves. Although this description may sound too good to be true and is too short to answer the question "What are Forex signals?" in full, it accurately describes the nature of Forex signals service. Forex signal is a signal to open or close the trade sent from one trader (forex signal provider) to another (forex signal receiver). In forex signals trading, the trades on signal receivers accounts are executed automatically upon receiving the information from signal provider manually upon receiving an email or a text message. It is important to choose a reliable signal trading service, such as MyDigiTrade, to have similar trading results to a signal provider.
Why use forex signals trading?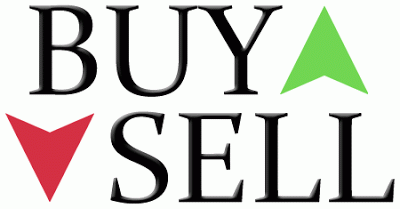 Copiers prefer forex signals service for it's simplicity of use. You register with a social trading network or signal provider platform, choose a strategy you would like to follow and the trades from that strategy get copied into your account automatically. Isn't that a dream?! Unfortunately there are some hidden difficulties you need to be aware of before finding the right signal provider. First of all, past results don't guarantee the same performance in a future. Secondly, you have to find a strategy that suits the size of your portfolio. For a small portfolio, it makes sense to start with low risk conservative strategies until you have enough margin to tolerate higher drawdowns.
And finally, you need to make sure you are in control of your slippage when receiving each forex signals buy sell order. Ideally, you should be able to set other custom parameters such as auto-close certain trades or conditions to stop following a strategy. Although forex signals real time trading in general is a reliable service, there are some cases when signals gets received with a delay when asset price has already changed (slippage) or gets completely lost  leaving a follower with an open trade that is already closed on the signal provider account. At MyDigiTrade we give copiers the widest amount of control on the market from allocating a fixed percentage of portfolio to a strategy to setting custom Stop Loss and Take Profit limits or strict limits on maximum slippage.
Who are forex signals providers?
Forex signal provider is a trader who trades on his own live or demo account and sends the same forex signals online to his followers. In most cases this process is automated and takes literally no time. The signal provider doesn't have to do anything manually to send forex signals indicator to his copiers. With a wide variety of forex signals services available today it is important to learn how signal providers are selected and ranked. There are a lot of platforms that allow anyone to register and start selling signals without any preliminary verification of traders experience, knowledge or ability to manage risks. Since after registration trading results of a signal provider are displayed publicly, users can make their own analysis to determine whether the strategy worth following. At MyDigiTrade we prefer another approach: the trader must fit certain risk/reward requirements and volatility levels before being accepted as a signal provider. This method helps us make sure that we only offer reliable strategies and don't accept high-risk ones for copying. It also fits well into copy trading advice and regulations of many countries. All providers are than ranked based on our proprietary forex signal indicator algorithm that takes into account maturity of a strategy (how long has it been executed for), maximum drawdown, regular profitability, volatility, average number of simultaneously open trades and many other parameters.
Free forex signals
The best part about copy trading through MyDigiTrade is that it offers forex daily signals free of charge. We get compensation from spreads, brokers normally charge their clients, at no extra cost to our traders. Large part of company revenue from supported brokers is shared with strategy providers. This doesn't cost anything to the trader, as he would have to pay commission to broker anyway. On a plus side, several of our partner brokers have very low spreads (starting from 1.5 pip on EUR/USD).
How to find a good signal provider
What to look for when you are selecting a forex signal provider matters a lot on the size of your portfolio and personal investment goals. For the majority of investors choosing is stable strategy that generates 5-10% per month is more important than getting and odd profit of 300% followed by a sharp drawdown. At MyDigiTrade all signal providers are ranked based on our proprietary algorithm, which takes into account profitability, volatility, maturity, drawdowns frequency and recovery periods. Strategies with optimal risk/reward ratio are listed first. Scroll through the table to find signal providers that seem most suitable to your investment portfolio and pick 3-4 strategies for comparison and then check out their stats carefully. For a smaller portfolio it is important to look at average number of trades and volatility of a strategy to make sure your trades won't be auto-closed should the signal provider experience a drawdown. To avoid unpleasant surprises, take an in-depth look at the signal provider let of trades and be careful if his trading style has changed recently.
MyDigiTrade allows followers to allocate only part of portfolio to a strategy (can be a fix amount or a percentage of your total balance). If you are not sure how to distribute finances between all strategies you want to follow, our wizard can make optimal decision automatically by analyzing risk and profitability of your selected strategies. MyDigiTrade is aimed to give followers more control over their money, so we have included a lot of additional variables. When following a signal provider, a receiver can set maximum slippage, upon exceeding which trades won't be copied, custom stop-loss and take-profit or even opt for inverse trading (when this option is selected all trades will be copied in an opposite direction to trades of a signal provider). Inverse trading makes sense only for very bad strategies, which are hard to find on our list, so we don't recommend using it.
Find best forex signals to copy
Paid forex signals service
Many forex signals service charge users a monthly fee for being a member of their platform plus a subscription fee for each forex signal a receiver is subscribed to. In this case signal provider determines a fee he wants to charge for forex signals buy sell orders. The fee charged by a forex signals real time providers quite often depends on their popularity and profitability. Reliable and profitable traders usually set higher fees for their service and can be quite expensive.
Forex signals via email or sms VS auto trade copying
Forex signals can be sent to users via variety of channels from email subscriptions or text messages to auto copying. First two options require action from a signal receiver: when you get an email or a text message, you need to open the trade manually. On the one hand, this way a trader has more control over his finances and can decide whether he wants to follow this or that specific forex signal or not. On the other hand, this creates too much pressure on the signal receiver as he never knows when a signal would come and has to stay alert and able to open trades fast at all times. Another major disadvantage is timing. Reacting to a forex signal manually always takes time during which the asset price can change significantly.
In auto trade copying the signals are copied faster and don't require any action from a signal receiver. When you have stop loss in place and don't exceed reasonable safety margin you can stay calm and only check your account every now and then, as often as you want to do it or whenever it is convenient for you. This brings a piece of mind to a signal receiver.
Forex signal demo
Both providers and receivers can try MyDigiTrade forex signals service without connecting their real-money accounts to it — the platform allows forex signal demo accounts. Forex signal demo is a convenient way to check whether forex signals online free you up from the constantly monitoring the market and help you generate solid passive income. A lot of users have reported that using forex daily signals free up on average 4.5 hours a day for them to do things they like.