How to become a successful forex signal provider
Once you figure out how to make money on Forex, there is a wide range of methods you can use to further increase your income. Becoming a forex signal provider is one of the simplest and most lucrative ways to do it. Forex signal providers are traders who share their strategy with others in real-time. Whenever you open a trade it gets copied into your accounts of your followers automatically and you get monetary compensation for helping other traders make money. Today anyone can become a forex signal provider in minutes indeed. In this article we are going to give you a step-by-step instructions on how to start making money by selling your trading signals plus some bonus tips for finding your first followers.
Signal Provider License
Most countries require money managers to get certified before taking control over other people money. In a nutshell, signal providers do the same as money managers – choose assets and open/close trades for other people, but they don't have direct access to followers account. The copier chooses which portion of his portfolio he wants to allocate to your strategy plus he/she may prefer to set some additional limits such as custom stop-loss or auto-closure of trades at certain loss/profit margin.  Therefore your followers are responsible for results of their copy trading choices themselves. Because signal providers have no control over their clients choices and money, they are not required to be certified and there is no such thing as Signal Provider License.
How to start selling signals
The easiest way to make money on selling signals is by joining one of the online copy trading platforms. Once you register with a platform your trading results become public (depending on the platform it may provide more or less information about your account, but most will keep track on your profit, average number of trades, drawdowns and risk/reward ratio). Other users can find your strategy from a list of all signal providers, check statistics and decide whether they want to follow you. A huge benefit of copy trading platforms is that they already have traders eager to buy profitable strategies and all you need to do is attract their attention. If you have other people who would like to copy your strategy, they might follow your choice and also join that platform.

Signal provider markets
There is the same variety of signal providers specialties as a variety of markets in general. Depending on the area of your expertise you can opt for being a currency signal provider, a commodity signal provider, a stock signal provider, etc. It is very common for a signal providers to offer several strategies at the same time, where each of them is focused on a certain group of assets. For example a currency signal provider may run one strategy for EUR/USD and EUR/GBP and another strategy for emerging market currencies. Depending on your trading style, you may opt to trade mixed assets under the same strategy instead to reduce risk by diversification. In general, devoting a strategy to one or another group of assets is not obligatory, you can simply continue trading in your regular manner. If you're getting profit for yourself, that should be enough to succeed as a forex signal provider.
Find best traders to copy
Signal provider with demo account
The beauty of making money as a signal provider is that you don't even have to invest your own money. Most copy trading networks allow selling signals from a demo account. As simple as it sounds, you register as a forex strategy provider, open a demo-account and start trading on it. If you are profitable and manage to get real account followers you will be getting paid for your signals. The downside of using a demo account is that other users are more likely to follow trader who has his own money at risk. But if you can deliver truly outstanding results as a signal provider with demo account, this may convince copiers your strategy is trustworthy.
How forex signal providers make money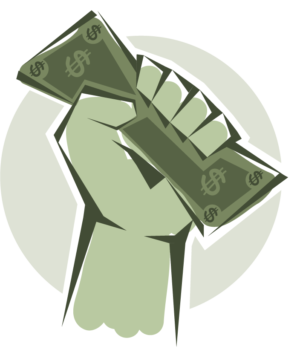 Copy trading and signal trading platforms developed different compensation models for forex signal providers. On some of them you set a monthly subscription fee people have to pay for following you, on some you get paid based on the volume of assets under management, while others offer profit sharing scheme.
Fixed monthly fee
Under this model users subscribe to a signal provider for a set monthly fee which can range from 10 – 20 to 500 dollars per month and even more. The signal provider usually determines the fee himself but is obliged to share part of his profit with the signal sharing platform. While it sounds soothing to get a fixed amount of money each month, this model has it's own disadvantages. First of all, subscription-based copy trading platforms usually are not free for both traders and end-users and charge both parties their own additional subscription fees. Second, if you are new with the platform it may be harder to convince copy traders to join your strategy because they need to pay money upfront. On a plus side, subscription based platforms usually support a wide range of brokers and are relatively easy to set up.
Spread sharing
Under spread sharing model a signal provider gets paid spreads for each lot traded on their follower account. In this case your primary focus is to gain followers with larger portfolio and trade more actively to increase your commission. This volume-based commission structure is very common among copy trading networks that are registered as brokers themselves. They get compensated by spreads and are interested in increasing turnaround volume.
Profit sharing
Profit sharing is a performance-based commission structure. In this case you get a fixed percentage of your followers profits. Your income as a forex signal provider grows proportional to profit of your clients, which makes increasing profitability of your strategy a primary focus. Becoming more profitable under reasonable risk is the most natural instinct of any trader, isn't it?
How copy trading networks rank signal providers
Popular copy trading networks offer a wide selection of signal providers, how do you get noticed among all of them? While profitability is an important parameter, people decide which strategy to follow based on a  number of other factors as well. Most copy trading networks offer their own ranking system, which ranks all forex signals based on some algorithm. Although no-one discloses the exact formula there are two most common approaches:
Listing strategies by a number of followers – This method is more common for social trading networks that focus on crowd trading. The logic behind it is simple: the more people follow this strategy the higher it's position. These approach bets on social proof rather then detailed analysis and makes it harder for a new forex signal provider to join and succeed on the network. Although it is still doable, it might take longer and would require more efforts to get noticed. To speed up the process try to be active in social trading network's feed as much as you can: join discussions, make friends with other users, etc.
Listing strategies by profit/risk ratio – There are some copy trading platforms that simply list trading strategies by their profitability. However, this approach is not informative enough for many users as it doesn't take risk factor into account. A more advanced way of listing all strategies is by a combination of factors, including profitability, drawdowns, drawdown recovery periods, etc. This method lets copiers find strategies that suits them best and also makes it easier for a profitable trader to become a successful forex signal provider.
How to attract more followers
The simplest way to gain potential followers attention is to make profit for yourself on a regular basis. The better your own financial results are the more attractive your strategy is, but there are some additional ways to speed up your follower base growth:
Create a compelling description of your strategy. Try to be straightforward and honest about it, mention whom this strategy suits and what is your recommended minimum amount for following;
Publish your profile picture (real photo is preferred) – it will bring you more trust;
Use the power of social media. Don't be hesitant to promote yourself on your own social networks or in Facebook and Google+ groups devoted to Forex trading;
Create your own trading blog (you can opt to create own website or join an existing blogging platform);
Be active on different trading forums;
Record a live video of your trading and upload it to Youtube;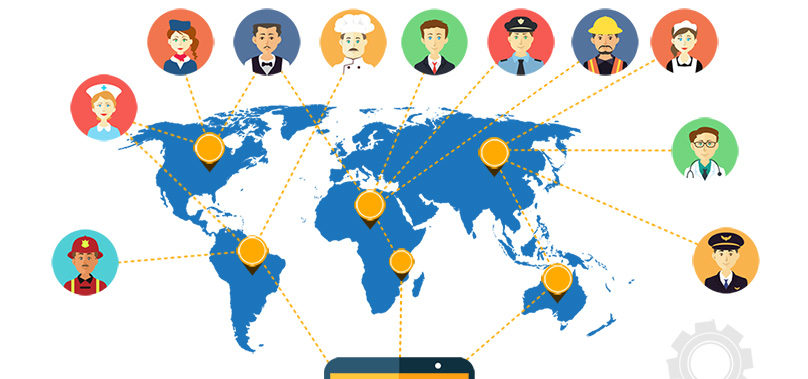 Although these methods may help you find more followers, especially at the beginning, using them is optional. If you're not interested in devoting time to self-promotion, you can simply continue your regular trading and still be making additional income as a forex signal provider.
Top 5 platforms for signal providers
The bigger the trading provider platform is the more potential users are already there (but usually also the more signal providers). For best results we recommend that you select a platform which allows trading through many different brokers, it is easier for people to connect their existing accounts and follow your strategy, than create a new account with a service they haven't use before. Below are the top-5 copy trading platforms for signal providers based on their reliability, number of users, quality of service and payout schemes:
If you are already making money from Forex trading, why not join one of them and increase your income? For best results, we recommend that you choose the platform that supports multiple brokers and ranks all signal providers depending on their performance, rather than the number of followers.