Start copy best trading strategies
Select trading strategies
Go to "Traders rating" to review available trading strategies. You may add the most attractive strategies to your list of "Favorites" to access them more easily in the future.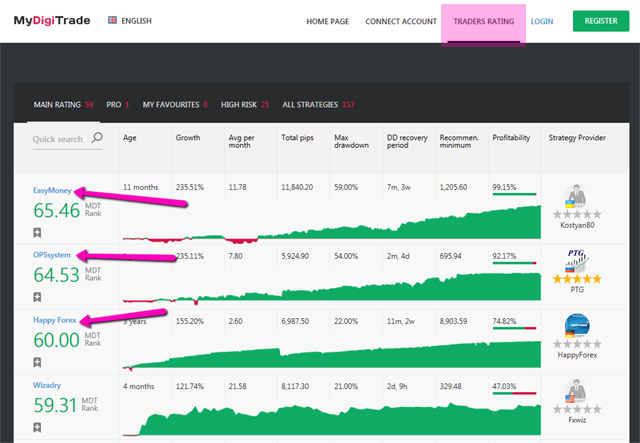 Take a look at detailed statistics
After you take a look at the detailed statistics, you can decide upon whether to connect to a trading strategy. To start copying trades made based on a strategy into your account, you should add the strategy to your investment portfolio.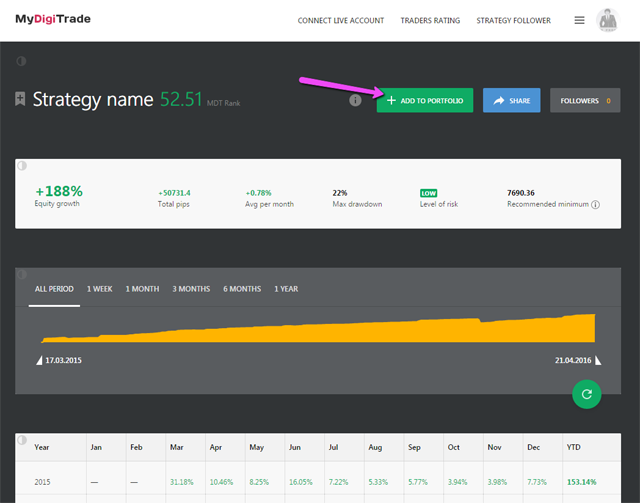 Customize copying settings
Select a number of that account, which you are going to connect a trading strategy to, and an option of copying trades into your brokerage account. For beginners we recommend to select "Automatic settings adjustment" option.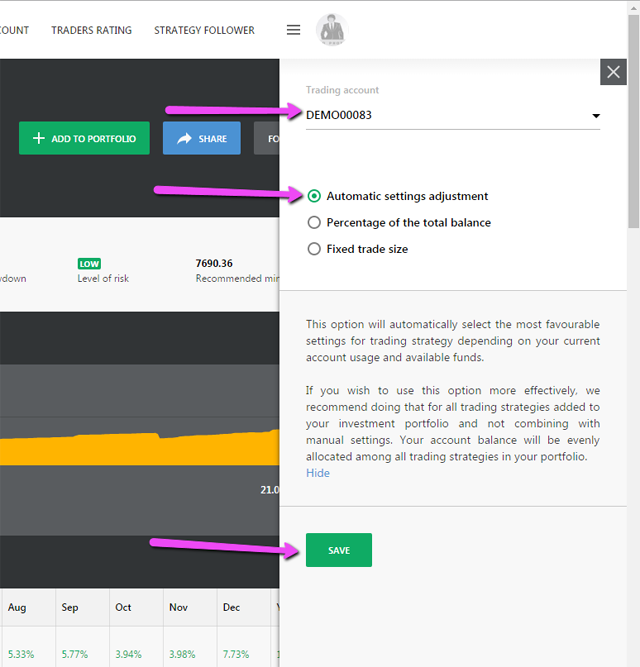 Wait for a trade
After a while trades will start to be opened on your account. It may take from a few hours to a few days. You need to wait for a strategy provider to open new trades on his or her account. Make sure to check your account state once in a while.
Should you have any questions, ask them in the comments below.