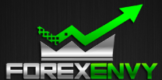 Forex Envy
Brand name
N/A

Developer

Rating based on

0 reviews

479 USD

Cost

Martingale

Trading strategy

100 USD

Recommended minimum

Any currency pair

Instruments/markets

Get Widgets
– Forex Envy system is based on statistical probabilities, but not on "scalping" or high-frequency trading, and is aimed at profiting from ranging conditions.
– The EA capitalizes on unique patterns formed by every currency pair. Envy will search for the best price levels to enter and exit trades at profit using key support and resistance levels.
– Its features also include a complete risk level control, an easier risk management system and a higher level of safety of the funds on your account.