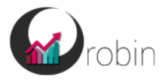 RobinVOL 3
Brand name
N/A

Developer

Rating based on

0 reviews

395 USD

Cost

Volatility Breakouts

Trading strategy

1000 USD

Recommended minimum

Currency pairs

Instruments/markets

Get Widgets
– RobinVOL 3 trades on volatility breakouts and retracements.
– The number of currency pairs traded on by RobinVOL 3 may vary each month.
– The EA yields profits in the long term.
– It has a strong risk management system: it trades only on the open of the bar to avoid losses during market spikes.
– It adapts to the recent market volatility.
– The process of RobinVOL 3 customization is very flexible.