How to make money with Forex affiliate program
Forex affiliate program can grow from a side income to a lucrative business within several months if you choose right forex referral program and then use it smart. People who are far from affiliate forex partnerships often think that you need to have a website in order to become an affiliate or that the only way to generate forex traffic is by chatting on forums with other traders. Although these methods also work and we will talk about them in details below, there are a lot more ways to make money on forex affiliate program. Some of them require no more than one hour of your time.
Start your own business – Forex Copy Trading Platform
Joining forex trading affiliate program is very similar to starting your own business, but without risk of losing a lot of money or precious time and without the necessity of registering a company and dealing with complicated paperwork. Most people choose to affiliate with services they already use or like themselves, but this is not a requirement. You may opt for an affiliate forex program with highest commission instead, and that would be a smart choice. Affiliates get paid for referring users to the website. If you have ever read a forex affiliate review, you probably know by now that there are 2 types of payouts: RevShare – lifetime commission for each lot traded by a client you referred and forex CPA.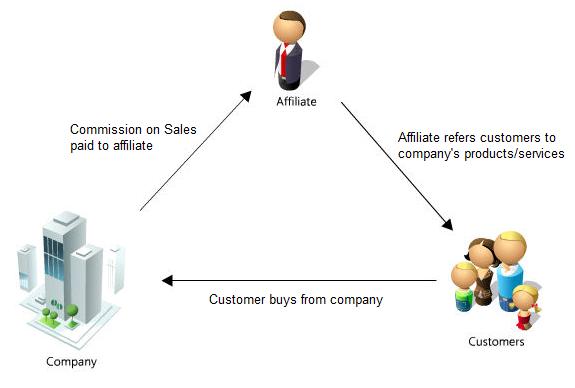 CPA stands for Cost per Acquisition and means that you get paid a fixed amount of money at the time the client referred by you makes his first deposit. Commission payouts on forex referral program have great advantage because once the user has joined the service you keep getting money from him for months, years or even decades. On the other hand, you don't want to wait months to make notable profit, especially at the beginning of your forex partnership with a broker or copy trading network. This is why a lot of affiliates prefer forex CPA. At MyDigiTrade we offer a combination of both to make our partnership beneficial for new and existing affiliates.
How much money one can make on forex trading affiliate program?
Now, when you understand how the compensation schemes work, you probably want to know whether forex affiliate marketing worth the efforts. Best forex affiliates make more than traders. Let's say you can attract 20 clients per month and each client brings you commission of 30-50 USD. Then you get 800 USD per month while still getting your regular income from work, trading or business.
How to attract forex traffic?
There are a lot of different ways to attract forex traffic to your partner website, let's take a look at 6 most common ideas:
1. Online magazine ads
There are plenty of sites devoted to economics, business and investment. Most of them have audience that may potentially be interested in your affiliate offer. Prices on online ads usually depend on site traffic, but so is your return.
Example: You buy an ad in a reputable e-magazine for $300. 8 people follow your affiliate link and start trading with the service you promote. You receive $30 CPA for each client ($240 for 8 clients) plus average monthly commission of $40 ($320 for all clients). Then the total revenue for the first month comes to $240+$320=$560. You profit from running just one ad: $560-$300=$260. Return on Investment (ROI) is 86% and it will grow exponentially during further period, as long as you still receive commissions on RevShare basis.
Time required: 30 minutes.
Pro tips: In order for this strategy to succeed it is important to choose the right magazines. We recommend that before investing any money into ads you check the site's traffic through independent services such as Alexa or similarweb.com to make sure they have enough visitors for the price they ask. Try to get the most visible places for your ads (nobody pays attention to a small banner on the bottom) or take it to the next level by ordering an article. Articles that provide valuable information to a reader help build trust and bring better returns.
2. Google Adwords and similar services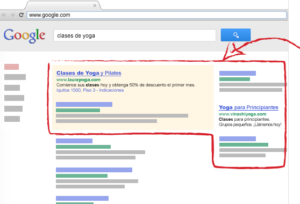 Google Adwords is a service that shows your ads to users when they search for specific keywords. The logic behind it is very straightforward and cost-effective. You only pay when someone clicks on your ad – this pricing model is called CPC (Cost Per Click).
Example: A MyDigiTrade affiliate creates short text ad promoting forex social network through Google Adwords. Then he browses the list of suggested keywords and sees that forex copy trading costs over $10 per click, but social trading network is only $1.10 per click. From all suggested keywords he selects a list of 50 with reasonable CPCs and avoids the most expensive ones. Now when his average CPC is $2.50 he generates 100 visitors for $250. 10 of the visitors decide to open an account, and 5 of them qualify for $50 CPA while others – for $30 CPA. Therefore his revenue within first month comes to $250+$150=$400 from CPA, plus additional commission for each lot they trade. Let's assume average commission of $20 per customer, that bring extra $200 to forex affiliate. Total income per month: $400 CPA + $200 commission – $250 Google Adwords fees = $350.
Time required: 1-2 hours to set up Google Analytics account, create ads and select keywords.
Pro tips: use additional tools to find the best keywords such as semrush.com and keywordtool.io. Make sure your ad links to a landing page that contains the same keywords — this helps lower CPC.
3. Targeted advertising through social networks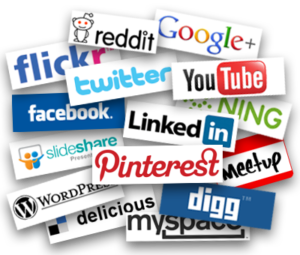 When you use Google Adwords your ads are displayed to users that are looking for it. With Facebook it works differently: you set parameters that define your potential client such as age, gender, country of origin, personal preferences, etc. In some cases you may even select users who already like your competitors. The ad then is showed to everyone matching your criteria. If they get interested they click on it and land on the website.
Example: You decide to experiment with Facebook and set a daily budget to $10.00 to start with. Facebook checks your criteria and tells that this is enough to reach 2500 people on facebook plus 3000 people on Instagram per day. You run the ads for 10 days and get 10 people to sign up to the service. Each of them brings you $50 CPA and $20 commission, so your total revenue comes to $700. Expenses for 10 days: $100. Profit: $600.
Time required: Facebook ads are easy to set up and might take anywhere from 10 to 30 minutes.
Pro tips: Facebook offers different pricing models from cost per click to cost per conversion. Experiment with different options to see which one brings you the most revenue. Don't include images containing more than 40% of text as Facebook doesn't allow them.
4. Promotion through own website
This method best suits to people who already have their own website, but if you don't have one there are ways to create one for free without technical knowledge. Most forex affiliate programs provide users with a variety of banners in different sizes which can be placed anywhere. Put one on the visible place on your website and wait for forex traffic to start coming.
Example: You have a blog about money with 3000 followers. By simply adding a banner that contains your affiliate link you get 3 users per month to create an account and receive $50 from each of them monthly. That's pure passive income that will keep growing without any extra expenses.
Example 2: You create a new website using a simple CMS such as WordPress or WIX, upload some content to it, post a banner and wait for what happens. After around 2 weeks your site gets noticed by search engines and starts getting indexed.
Time required: 10 minutes to post a banner.
Pro tips: This method may take longer than previous 3 ones, especially if you are starting a new website, so be patient.
5. Guest posting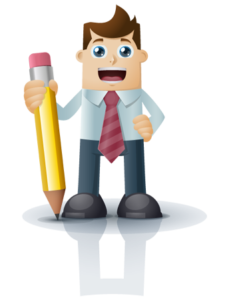 Guest posting is an effective way to get traffic without investing money. You find suitable blogs and offer to write interesting articles for them if they agree to include a link in your bio. If you have no time or poor writing skills consider hiring a freelance writer to do create the text for you. Main benefit of guest posts in popular blogs is that they are well indexed by search engines and will keep bringing you traffic for months.
Example: You negotiate to publish a guest post in a blog with 100000 readers, each month on average 8 readers create an account following a link in your bio.
First month revenue breakdown:
CPA: 8x$50=$400
Commission: 8x$30=$240
Total first month profit: $640
Time required: Depending on your past experience, 2 hours to 2 days to create an article.
Pro tips: Try to include some keywords into your article so your potential customers can find it through the search engine.
6. Social networking
If you are a social butterfly, this method is for you. Place your affiliate link as a signature and simply chat with users on relevant forums. Every time some of your online friends follows the link to open an account you will receive a commission.
Example: Forum A brings you 1 user per month, while forum B generates 3 visitors. You start spending more time on forum B and generate 6 visitors per month who open a live account following your affiliate forex link. Expenses: $0. Revenue from CPA: 6x$50=$300. Revenue from commission: 6x$40=$240. Total income: $540
Time required: 2-3 hours per day.
Pro tips: Don't limit your activities to forums only, Facebook groups and Google+ communities are also a good source of traffic and some of them allow direct advertising.
Best forex affiliate program review
The methods listed above will work with any forex referral program, but MyDigiTrade Forex affiliate marketing program offers one of the highest payouts in the industry. Our forex affiliate gets 60% commission of company revenue plus up to $50 forex CPA (payout for each user that connects his live account to MyDigiTrade). We make it easy for people to make money, that's why our forex trading affiliate network is growing so fast.
Best affiliates are the ones that are confident in what they recommend, we advise that you try MyDigiTrade before joining any forex marketing program and then try to see how easy it is to refer clients to MyDigiTrade. Our list of supported brokers is a huge advantage as you will get paid even when people connect their existing accounts to MyDigiTrade.