Open copy trading demo account
Get $25,000 virtual money
If you wish to open a practice account, you need to request an invitation by e-mail. You can do it on the registration page.
E-mail confirmation
After doing that, you will receive an e-mail containing a web-link, following which you can register your practice account. Please note that if you don't receive this message within a few minutes, it means that you incorrectly filled in your e-mail or the message fell into the "Spam" folder (if it happens, please press "Not spam" button).
Practice account
You need to select roles, enter your personal details and choose settings for your practice account on the registration page. You can enter any amount from 1 000 to 1 000 000, select your currency and a leverage. We will enter $25 000 as an example and select a leverage of 1:100.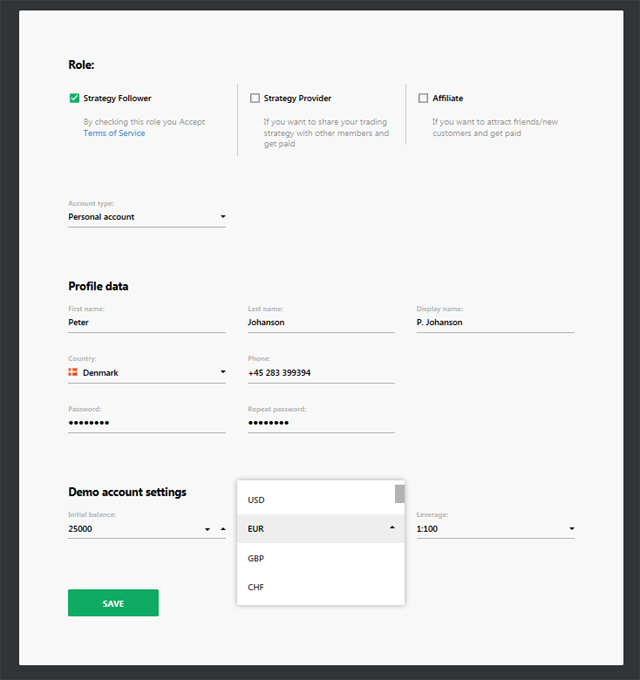 When registration is complete, you will be redirected to a trading terminal's web-page. Here you can train yourself in opening and closing trades without any risks and obligations. The sum of money you can see in your account balance is virtual money.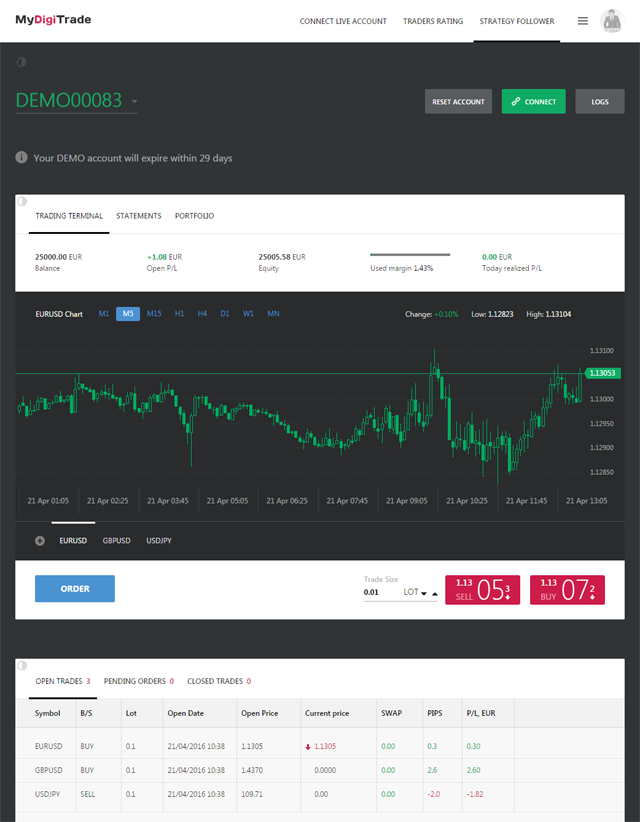 Should you have any questions, ask them in the comments below.