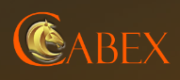 CabEX
Brand name
PhiBase Technologies

Developer

Rating based on

1 reviews

1450 USD

Cost

Price action

Trading strategy

3000 USD

Recommended minimum

GBPUSD

Instruments/markets

Get Widgets
– CabEX strategy is price action near moving averages and its extremities.
– When using recommended risk, the robot can earn 40-60% potential profit per year.
– CabEX can continue to yield reasonable profit even if the price range remains narrow.
– It has a professional trade management system: it will close losing trades and keep winning trades running.
– Backtests are based on high quality tick data from 2007-2015.
– Risk/reward ratio is 2:3 and win rate is about 50%.
– The EA can be run on any broker and any account type.