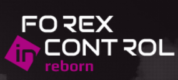 Forex inControl Reborn
Brand name
N/A

Developer

Rating based on

0 reviews

270 USD

Cost

Martingale

Trading strategy

N/A

Recommended minimum

AUDUSD, EURGBP

Instruments/markets

Get Widgets
– Forex inControl Reborn has a NEW mode – Accelerator.
– It has other nice features such as hard control of drawdown, diversification of risks, extremely easy to set up and full automation.
– The EA combines three styles of trading in itself: conservative, normal and aggressive ones.
– Forex inControl Reborn is compatible with other EAs, since it doesn't open orders all the time, but waits for the best trading possibility. It allows you not to get big drawdowns.